Modify is our Chrome app to let you easily tweak settings on your Mod. Use these credentials to get you started right away!
username: guest
password: guest123
Currently it has features to let you:
Add new vibration patterns to your toy
Tweak settings and order of vibration patterns
Create your own vibration pattern
Add a nunchuck or sensor to your Mod and control how it behaves.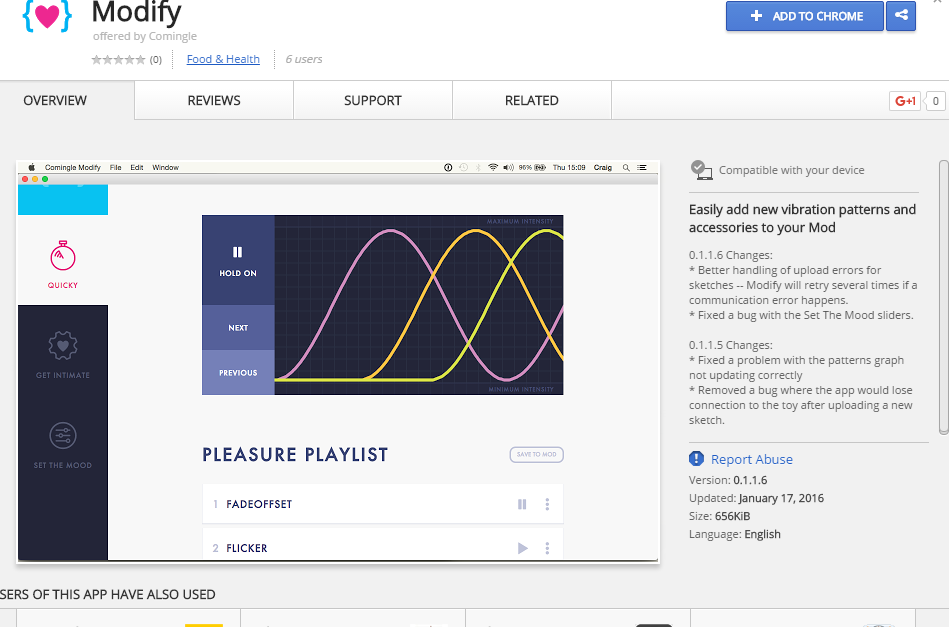 More details will be coming soon….download it here and let us know if you run in to any problems!
---
For hackers who just want to get up and running with different Arduino examples check out our Github page: