Introduction
Zildos came from an effort to figure out the quickest, easiest way to make and customize a personal vibrator. These can be seen as the other end of the DIY spectrum from Comingle's Mod which is incredibly powerful, but has a much more sophisticated build process. The Zildo is like a self-published guerilla Zine of sex toys- You have full control of making this fun thing however you want. It is meant to be cheap and easy to make like the LED-throwie of personal massagers.
With a Zildo, you can be ready for a relaxing time in just about 10 minutes using only some thermoplastic, a vibration motor, and a coin cell battery.
These make for good, homebrew bulletvibes and can add vibration to non-vibrating dildos!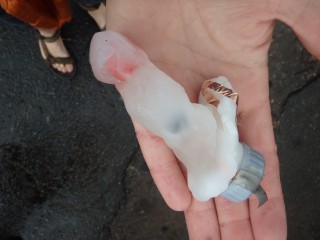 Read more »